Company Profile
Hanging Valley Enterprises, LLC specializes in powerful but simple-to-use custom business applications built using modern "low-no code" technologies from Microsoft called the Power Platform (PowerApps, Power Automate, Power BI and Dataverse).
Using proven design patterns that scale from the smallest applications to full-scale, enterprise class we work with your business and technical users, clients and vendors to construct valuable solutions to common problems but tailored to your specific issues. And beyond crafting the core solutions for you, we empower your team to enhance, support and maintain the solutions as your business needs change. We "wrap" commonly used accounting, collaboration and internet/web solutions with tools that integrate the information coming from all of these sources into coherent and easy-to-use solutions that currently probably only exist in your business imagination. ​
We can help you throughout the lifecycle of a project like this by:
Assisting in the project planning and budgeting
, both the initial feature set and rollout and subsequent iterations.
Building a Solution Roadmap for the future.
Designing and implementing the actual solution components.
Testing each iteration before subsequent rollouts users.
Supporting your users and IT teams.
Providing Sustaining EngineeringServices to keep your solution(s) robust and relevant into the future.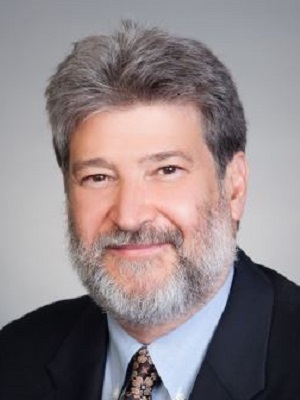 Mark D. Slosberg
Principal/Owner
Mark has spent 42 years successfully conceiving, selling, planning and delivering profitable information technology, business consulting and independent project development while leading and managing the organizations providing these services.
This has included:
* 19 years of entrepreneurial executive ownership and operations of an independent system integration/software development company including its sale to a public company.
* 3+ years on the Executive Management team of that public company.
* 13 years in senior and executive management at top US and Canadian management and technology consulting firms.
* 6 years of entrepreneurial "reboot" consulting with specific clients around their digital journey.
Most recently as a Managing Director at PwC, he enabled business domain knowledge using Microsoft Cloud and Information, Process and Performance Management technologies. This included solutions for anti-corruption (FCPA) compliance, tax and internal audit/assurance delivered initially on-premise and then as Software as a Service (SaaS) from the cloud or in hybrid configurations.
He was part of the leadership team that created a global online service delivery platform and business model for select PwC market segments along with initiating a formal partner consulting alliance with Microsoft that led to the creation of a Dynamics 365 consulting practice.
* have a more direct effect on actual business outcomes
After almost 7 years at PwC, he has restarted Hanging Valley Enterprises, LLC to:
* help individuals and organizations build and leverage skills around the use of readily available cloud technology to enhance business value.
His Industry Sector experience includes:
* Financial and Portfolio Management
* Profitability Performance Maximization including Financial Turnarounds
* Tax and Compliance Services
* Product Distribution (specifically Agricultural Products)
* Judicial Case Management, Scheduling and Data Warehousing
* Energy and Life Sciences
Right now, his Core Technology is Strategic Business and Solution Architecture and the successful use of enterprise-class Microsoft cloud technologies with a focus on the Microsoft Power Platform (Azure PaaS and IaaS, Office365, Dynamics 365 for Sales, Customer and Field Service) and corresponding on-premises tools along with cloud services from other vendors (AWS, Google, Salesforce, Box, Workday, etc.) to build unique and global online solutions.